With our patented soil aeriation technology, our company is acutely aware of the dangers of soil compaction to roots. The addition of the TRU™ system to our arsenal, we are now able to show just how deadly the compaction can be. Recently, David Fulgham, our president and owner, performed a risk assessment on a tree in Saltillo, MS. It was believed that this tree was nearing the end of its life. There appeared to be signs of major decay in the trunk along with mass dieback in the canopy. Seeing this, we decided to perform both trunk and root scans. Below the state of the tree can be seen along with the results of the scans
It is very apparent here that the tree is majorly in decline. The left side has signs of major compaction and the right side is fully under the asphalt driveway.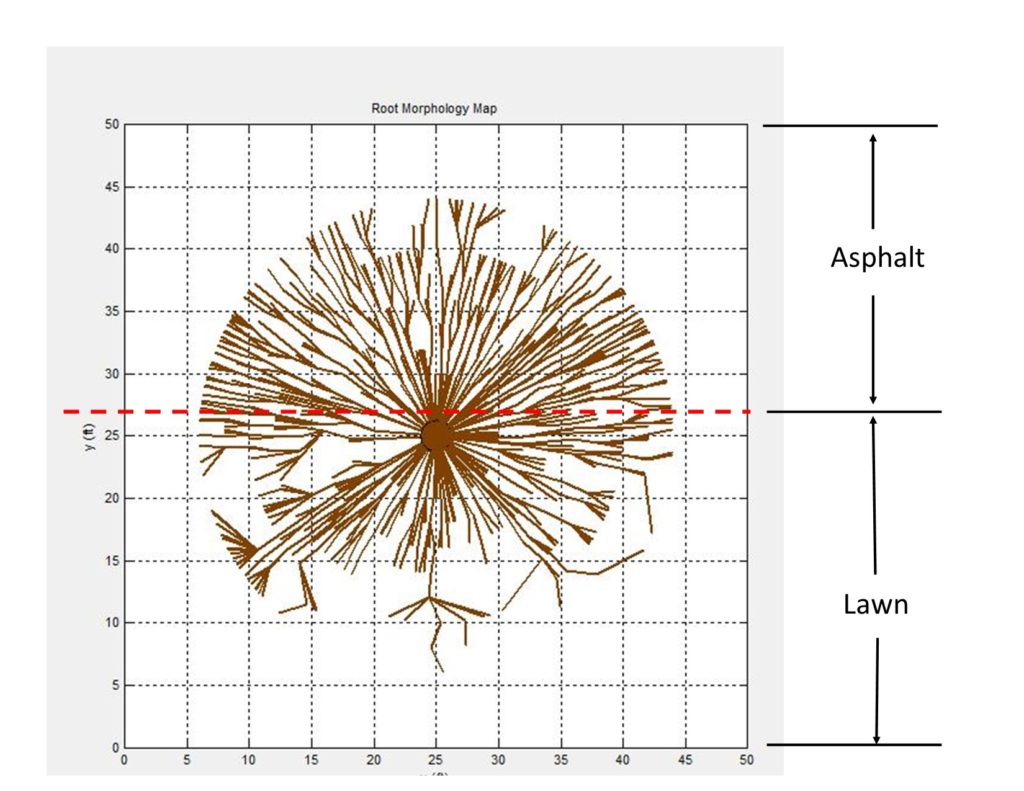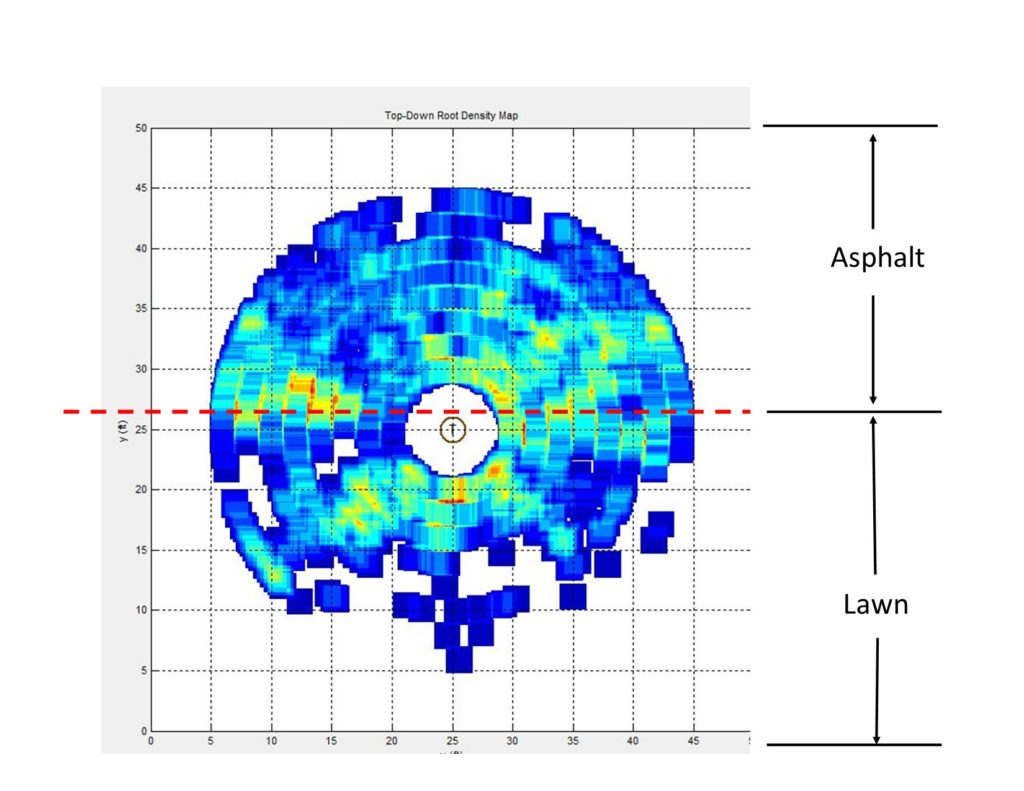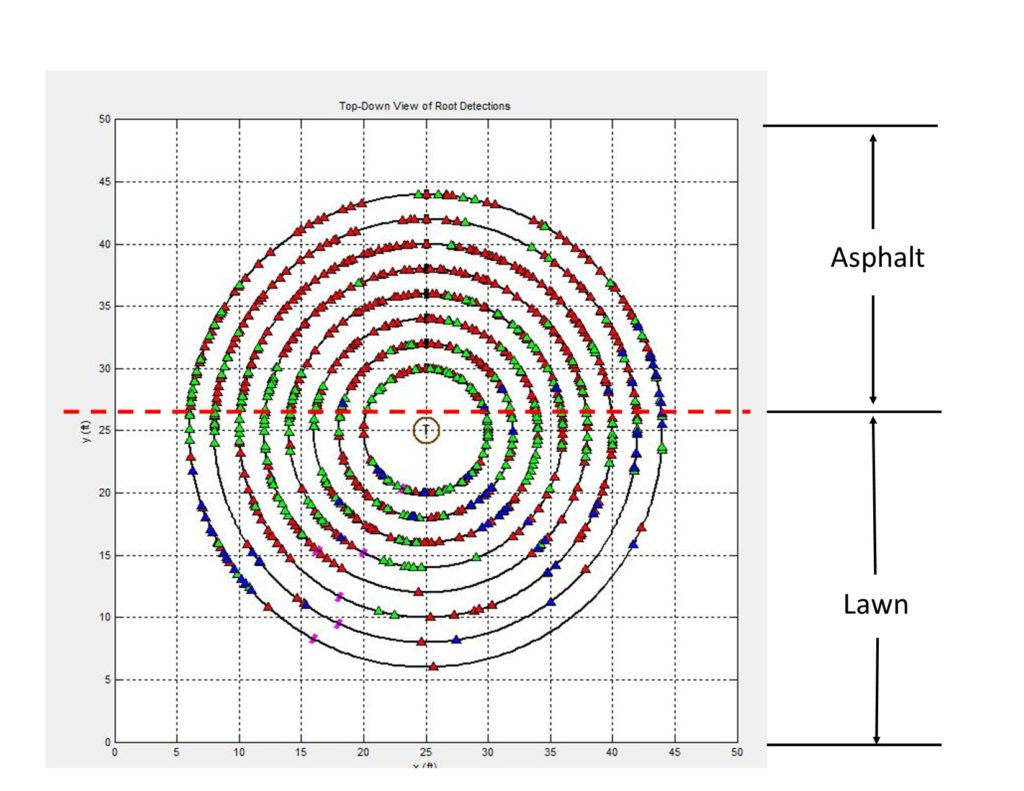 These three scan maps show the tree in different displays. The important thing to note is that there are areas completely lacking detections under the lawn. Normally, we would expect this type of behavior to be reversed with a bulk of the root density within the lawn. The heavily compacted soil of the lawn has greatly prohibited the growth and expansion of roots in that area. In the coming weeks, we will go in with the FAST system and aerate the soil, loosening the soil greatly and allowing for new root growth. As a company, we are excited to see this tree turn around. Further scans will be done in order to check the progress.