Case

Studies

With the invention of an new technology comes a great deal of testing. See some of the proof of our work.
About

Our Company

Fulgham's Inc. started business in 1988 and provided service locally in Tupelo, MS. The business started out as a lawn spraying company and was among the first in the area providing service. Initially, the business provided yearly spray programs for lawn weed control & fertilization and insect & disease management. In 1992 Fulgham's Inc. began offering urban forestry services by providing construction site management of mature trees and root/soil remediation. By 2001 the business began solely providing Urban Forestry consulting as demands grew. At that time the business sold its client list to another spraying company and removed itself from the spraying business.

In 2006 owner, Bob Fulgham collaborated with his team to apply for and receive U.S. patent number 6,973,885 for a mobile subterranean aerator and deep root stimulator treatment system. This technology fractures the soil with an explosive burst of compressed air and then injects a precise amount of liquid-based substrate into the fractured area at low doses. Over the past 30 years we have helped thousands of clients in eleven different states with their tree care needs. We operate offices in North AL, Tupelo, Jackson, MS and the Mississippi Gulf Coast. We are a service-oriented business and work with servant hearts. Some of our clientele include state agencies, cities, colleges, botanical gardens, sports facilities, HOAs, and many private parties. The company routinely utilizes ecological & biological principles to complete plant inventories and assessments to assist communities in forming long and short-term plans to build a resilient, sustainable social-ecological system.

Fulgham's Inc. has assisted clients in matters of litigation, tree inventories, tree risk assessments, construction site tree preservation management, long-term ecosystem monitoring and root/soil remediation of urban trees using our patented process. The educational background of our team spans from forestry and urban forestry to turfgrass & horticultural management. Our management team of urban foresters are certified arborist and certified tree risk assessors through the International Society of Arboriculture. We appreciate the support of our clients and ask you consider us if you ever have concerns about your trees or overall landscape.
Latest

News

Welcome to the Fulgham's Inc. blog! Here you can find some news about our company along with useful plant health...

Read Post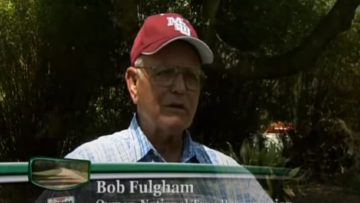 Mississippi Roads, a well known PBS show which showcases some of the best things Mississippi has to offer, covers our...
Read Post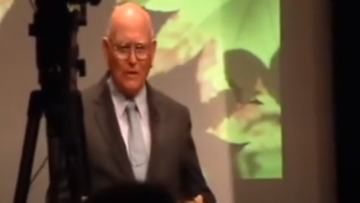 Due to our work on the Mississippi Gulf Coast, we were named Arborist of the Year in 2013. You can read a full write...
Read Post
On a personal note I have spent 30 years in the tree fruit industry as a grower and horticultural professor at West Virginia University and I do not make a practice of promoting equipment, chemicals, fertilizers, or varieties. However, in the case of this machine I would make an exception. I wish I had access to it 30 years ago.
Dr. Steven H. Blizzard
Texas Hill Country Orchards
We have been using Fulgham's tree preservation specialist for several years to combat the soil compaction problems brought on due to construction. They have saves several of our more valuable trees on campus. We have them come to campus twice a year to help in the continued recovery of many of our trees and have always been happy with the results and the professional service they offer. Bottom line their process works.
Scott Waren
Abilene Christian University
. . . Little did I know when you started treating our trees nearly ten years ago that you weren't only prolonging the life of our trees but providing them with roots and limb strength to withstand two of the strongest hurricanes that the Meridian area has ever endured.
Just wanted to let you know how much your treatments have helped my maples and ginkos. I was not sure if the treatment was for real or just the latest "over night growth wonders." This year the ginkos are a true green, which is unusual for ginkos, and the one maple you treated has caught up with the other trees in height