DAVID FULGHAM
David has worked in urban forestry management since 1992 and oversees urban forestry projects in eight southern states.  Educational background includes a Bachelor of Science in golf and sports turf management and a Master of Science in urban forestry.  Industry related certification includes certification as an ISA arborist and tree risk assessor along with pesticide certifications in three states.  David has also served as a board member for the Professional Arborist Association of Mississippi (PAMM) and as the Mississippi state director for International Society of Arboriculture – southern chapter. When David's not at work he enjoys road trips with his family and workshop projects.
President of Fulgham's Inc.
Master of Science – Urban Forestry
International Society of Arboriculture – certified arborist SO# 5802A
International Society of Arboriculture – Tree Risk Assessor
Licensed in Mississippi as a tree surgeon, landscape gardener, and commercial horticultural and turf weed and pest control, aquatic weed control
Licensed in Tennessee for commercial horticultural and turf weed and pest control
Licensed in Arkansas for commercial horticultural and turf weed and pest control
Professional Arborist Association of MS Professional Representative
DAVID OHLRICH
David Ohlrich (a.k.a D.O.) is the Regional Manager of Alabama, Middle and East Tennessee. He has been with the company since 2012. He graduated from Mississippi State University, Hail State! with a degree in Urban Forestry. He has worked with both the Forest Entomology Department at Mississippi State and the City of Virginia Beach. He is an ISA Certified Arborist and Tree Risk Assessor and currently resides in Athens AL.  David is the current President of Keep Athens and Limestone County Beautiful (KALB)and Treasurer of the Alabama Urban Forestry Association (AUFA). Educating others on the importance of trees and tree care is a passion of his and he is working hard to develop strong community programs to help preserve our natural resources for the future. In his free time David enjoys kayaking on the Elk and Tennessee rivers, throwing in a fishing line, hiking, and playing disc golf. If you have any questions or just want to say hello you can email or call David.  
AL, Middle and East TN Regional Manager 
ISA Certified Arborist # SO-6780A 
Tree Risk Assessor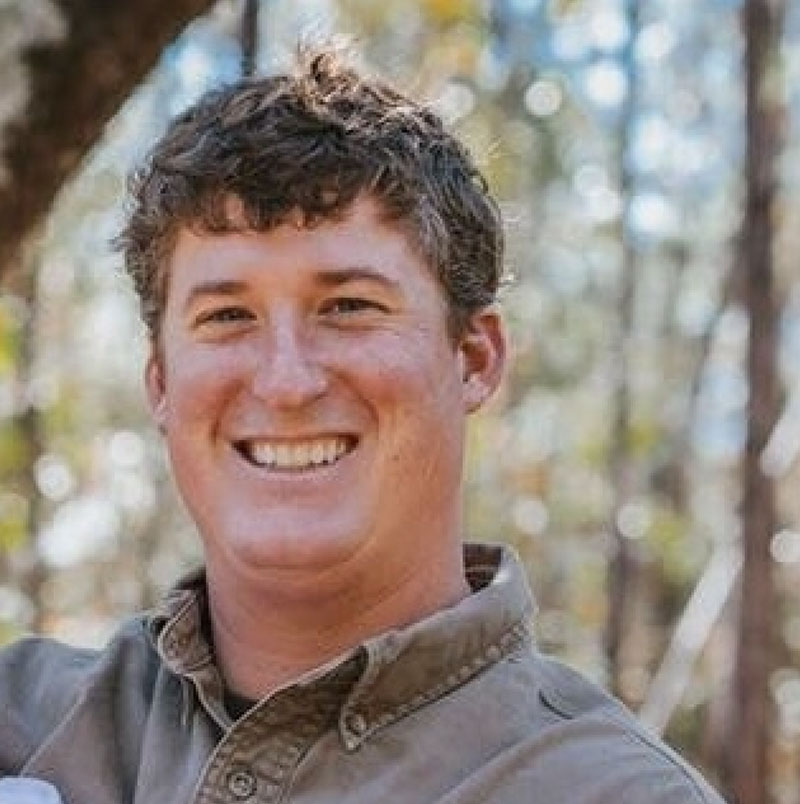 BEN KAHLMUS
Ben Kahlmus is from Meridian, Mississippi, and a graduate of Mississippi State University, where he received his Bachelor of Science degree in Forest Management. While attending Mississippi State, Ben worked for The Forestry Extension Service acquiring valuable knowledge in natural resource management.  Ben has been with Fulghams since 2013 and resides in Ocean Springs with his wife and two sweet daughters.  He is an International Society of Arboriculture Certified Arborist and also a Registered Forester in the State of Mississippi.  He oversees the Gulf Coast Region from Louisiana to Florida.  If you have any questions, feel free to call or email Ben.
Gulf Coast Regional Manager
ISA Certified Arborist #SO-6866A
Mississippi Registered Forester RF#2578
Tree Surgery License # 38918
ISA Certified Tree Risk Assessor
LIDDI PATE
I have a passion and love for creating things and my Mrs. Fix-It attitude comes from my love and strong desire to create. I share my passion with my (6) grands too, as I absolutely love being a grandma!
I live with my husband on a small 6-acre farm called the "Back of the Moon", with several adopted or recused dogs, cats, chickens and 2 horses. Leo is my horse; I've had him since he was 3 and he turned 27 in March 2021.
In business, I've worked in a variety of roles from a being a Professional Photographer to Office Manager for several industries in Northeast Mississippi. I love being a part of the Fulgham Inc. family going on 9 years and hope to work here until retirement, which I'm so looking forward to!